Christine M. Fahnestock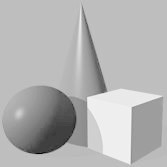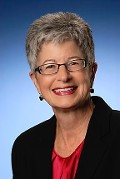 Chris Fahnestock delivers "peace of mind" to CEOs as to whether they have the talent and leadership to implement their long term business strategy. She shows them how to measure talent, grow it, fix, select and retain it. She engaged her skills for 19 years in the utility industry, and has consulted for electric and non-electric utility clients for 14 years. Additionally, Chris' consulting experience spans the aerospace and defense industries, insurance/finance, pharmaceuticals, telecommunications, and manufacturing.
Chris has a track record in executive succession planning; high potential identification, development and retention; coaching, and executive assessment and selection systems—including developmental interventions and programs to close talent gaps in groups and individual leaders. All work is grounded in her clients' strategic issues, objectives and culture to track more closely with business strategy.
Focus Areas
Succession Planning: for example, she has managed the succession planning activities for several Fortune 500 CEO's, including CEO transitions; additionally, developed and implemented plans for sudden replacement of 30% of senior executive team due to sensitive regulatory issues
High Potential Management: designed and implemented processes for identifying, retaining, developing and retaining high-potential talent pools, including training leaders to implement processes
Coaching: measured executive leadership potential and coached executives for one of Fortune's listed top ten fastest growing companies (via merger & acquisition); coached for a variety of utility clients
Execuitve Assessment: Managed, for a global Fortune 50 company, a team of 14 executive assessors, almost all of whom have international experience. Assessed senior executives using a full range of testing, interviews, Chris' customized 360, personality measures, and simulation methods. This included management of a team in Asia, assessing Country Managers from a number of countries
Licenses and Certifications
Feedback staff member on the Center for Creative Leadership programs
Customized Executive 360s by Fahnestock & Associates, LLC
Certified Hogan Personality Testing practitioner
Certified Clark Wilson instrument practitioner
Certified Personnel Decision Systems' 360 Profiler Survey practitioner